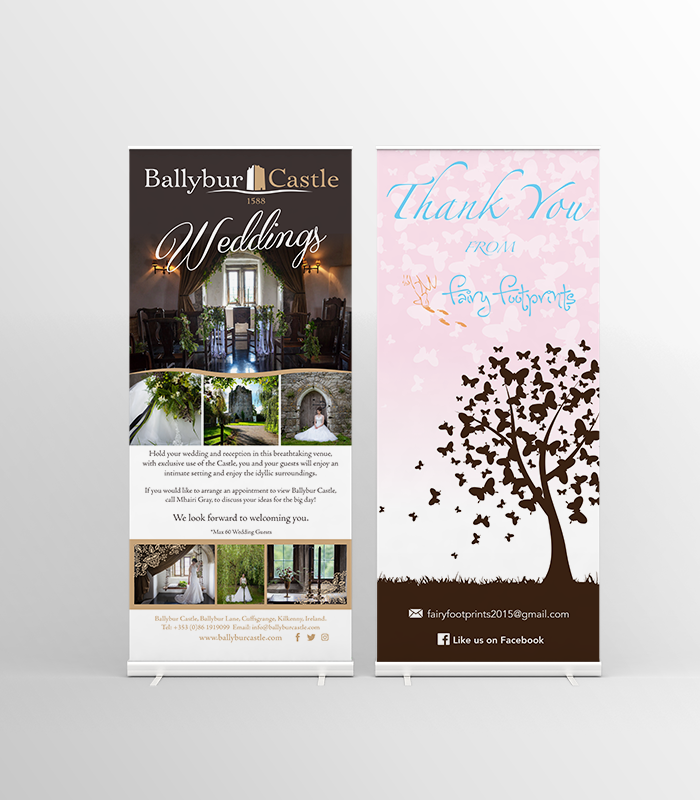 Known by many names, the pull up banner is a very cost effective and easy to use marketing tool. Pull up banners provide eye catching graphics wherever they are located. Direct, eye-catching and portable; our pull up banners are a simple and effective form of advertising.
Standard pull up banners roll up into the base of the stand so can be stored neatly. Standard pull ups are available in 860mm width * 2100mm height. Oversized pull up stands also available on request dependent on your needs. All pull ups printed at Modern Printers use high quality block out material with stay flay/anti curl material.
When setting up, simply pull the banner material from the stand and use the pole provided to hold it in place by inserting the pole into the base and top rail. To take down, remove the pole and let the automated retracting mechanism pull the banner material back into the stand. Once down insert into the mobile carrying case provided.
Avail of our graphic design service for the best overall look and design whilst incorporating all your required information.
Contact us today for a no obligation quotation and to discuss your needs.