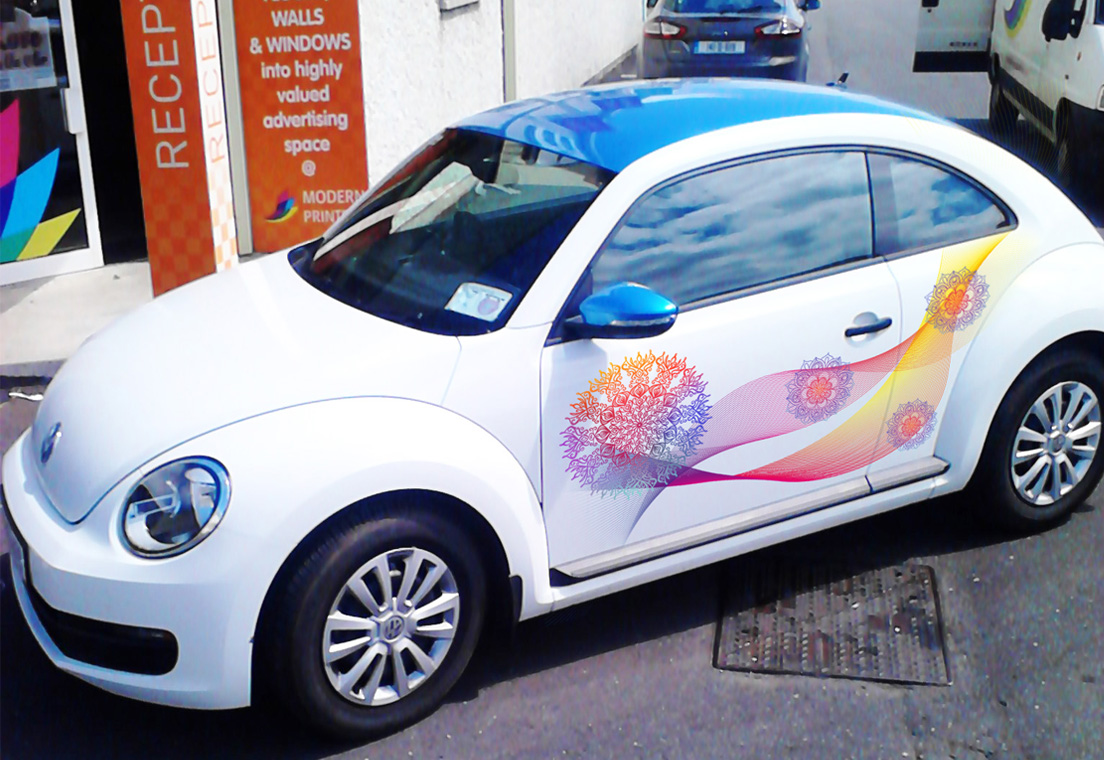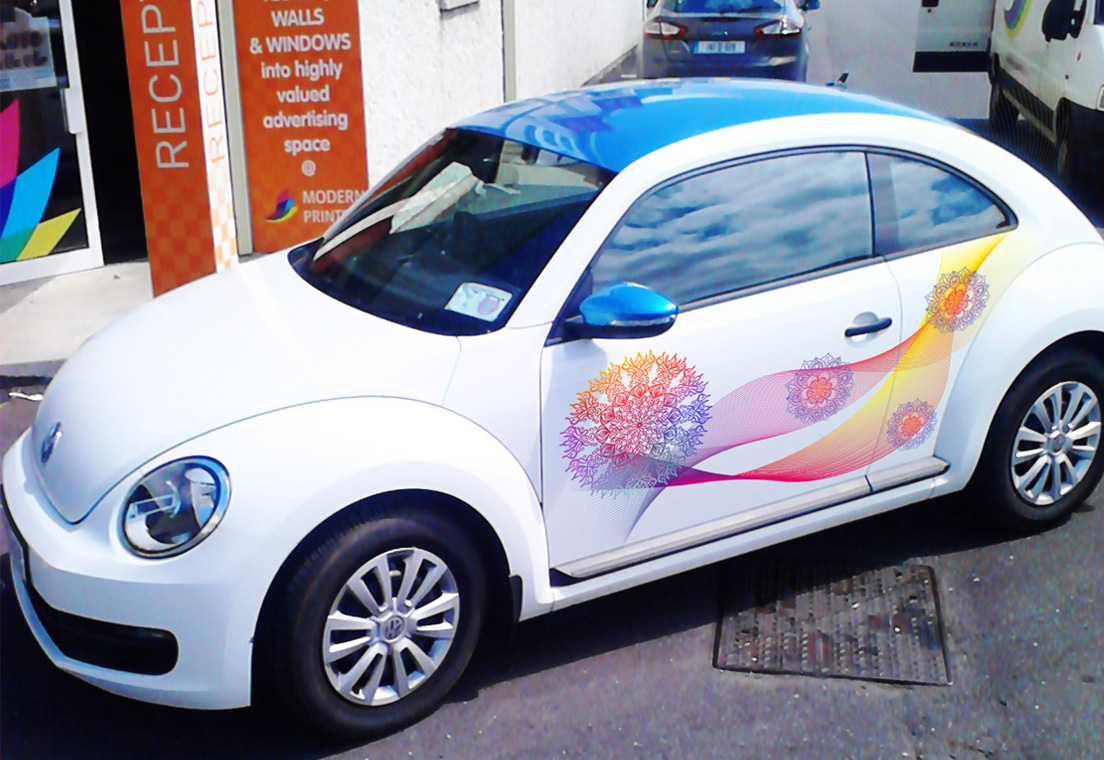 Vehicle Graphics
Your commercial van is one of the most effective advertising tools you possess. The Modern Printers design team, using its many years of experience, can work with you on a design that best suits your needs. From simple lettering and graphics, to complex full colour images and photography, we can make sure your company car or van gets you noticed.
We only use the highest quality vinyl's & laminates to ensure your vehicle graphics withstand the harsh Irish weather. Whilst cheaper materials may save you money in the short run, these will bubble and crack over the space of 12 months, whereas the materials applied at Modern Printers will look great for several years with a minimum maintenance. Whatever your budget call us today to discuss your needs.
Magnetic Vehicle Graphics
Magnetic vehicle signs are a cost-effective way to temporarily brand a vehicle. They are ideal where signs need to be added and removed on numerous occasions. Magnetic car signs can be applied to any steel surface and are perfect for Taxi cabs, Vans, Trucks, even filing cabinets and steel shelving. This means that any vehicle can be transformed in seconds from a moving advertisement to a private sign-free transport and back again.
Contact us today for a no obligation quotation and to discuss your needs.
SHOWCASE OF VEHICLE GRAPHICS