LetterHeads/Compliment Slips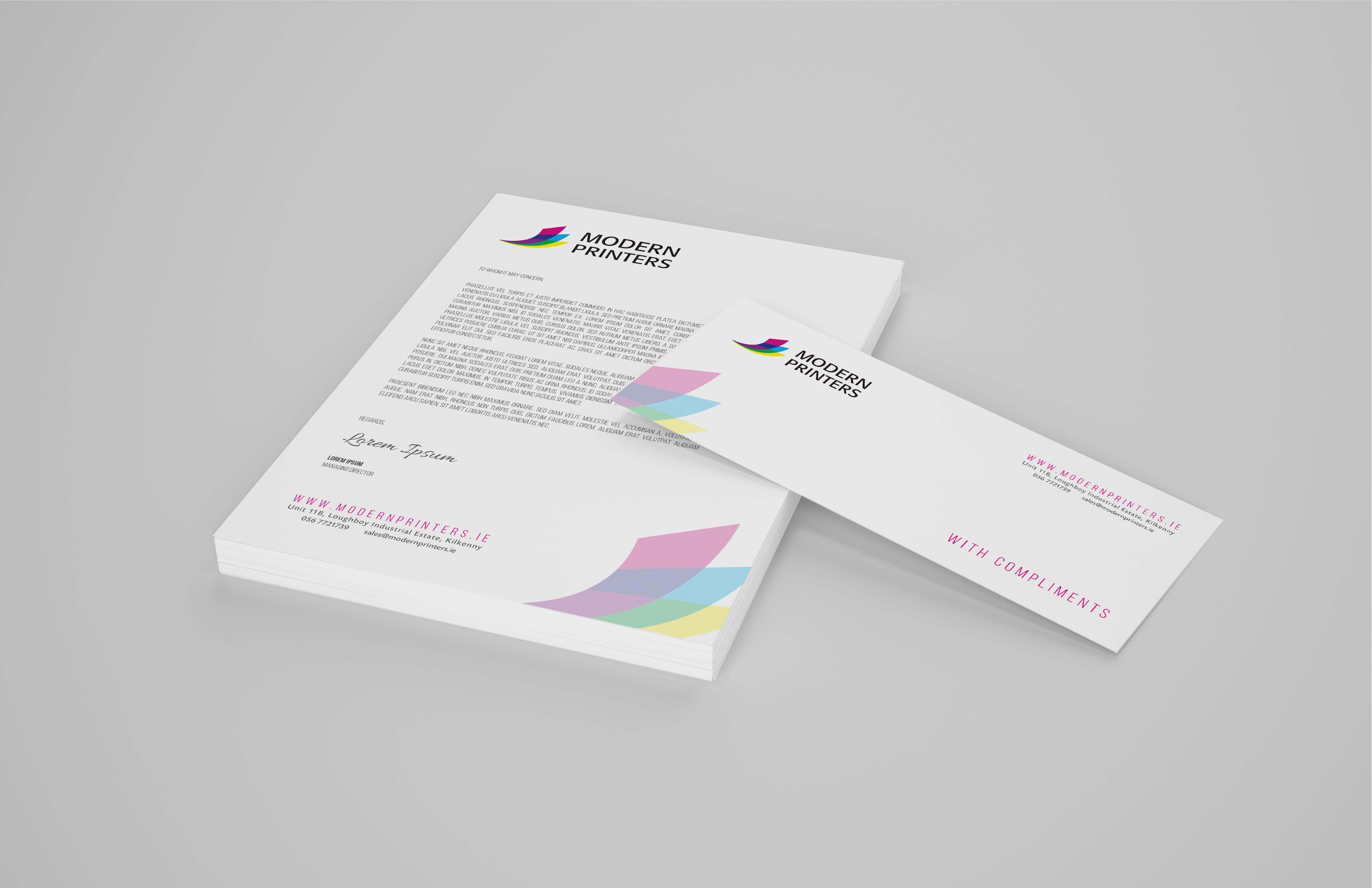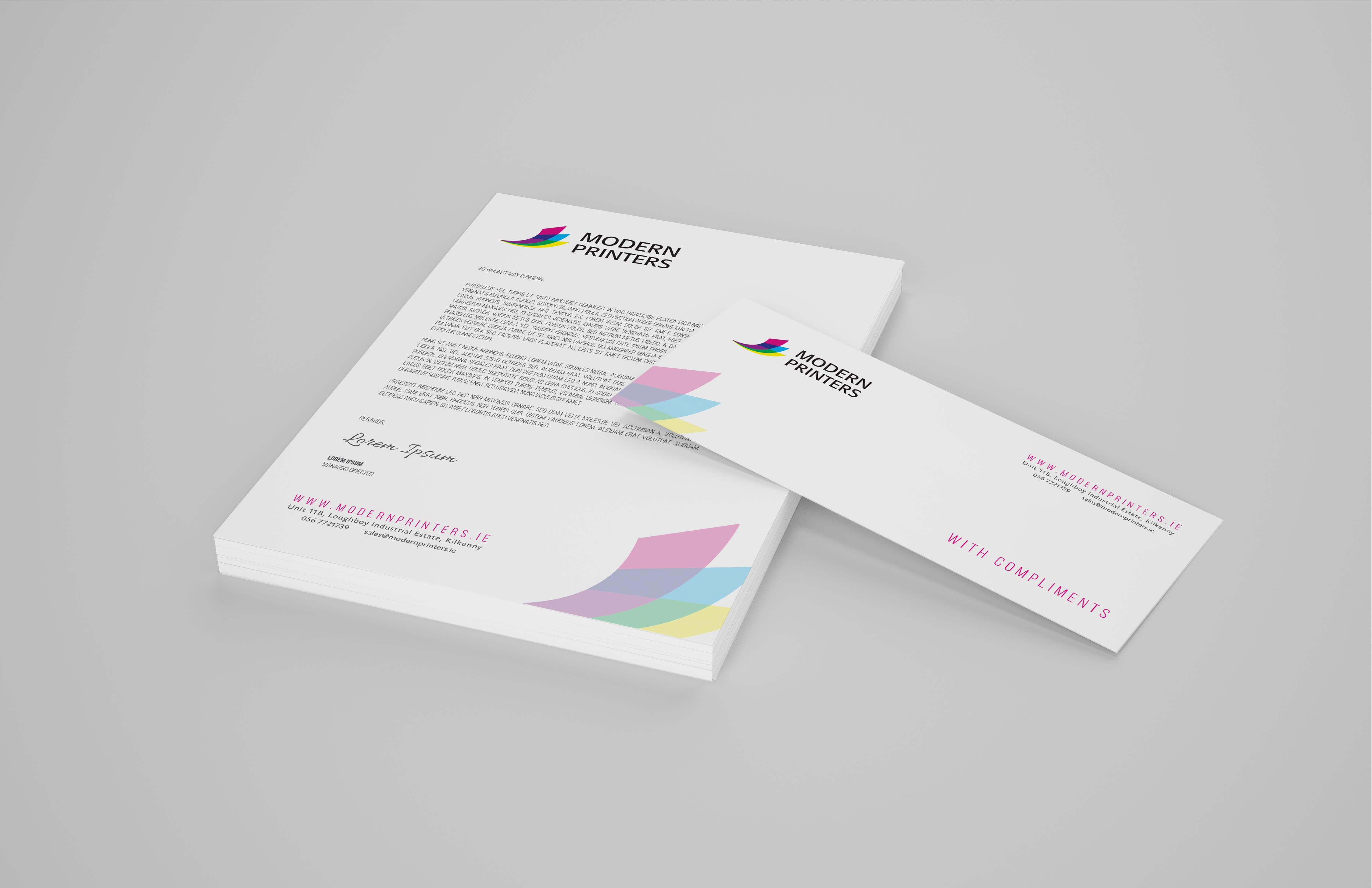 Modern Printers can assist with all your stationery needs. We offer a variety of papers, styles and sizes. Customers can choose from one colour option up to full colour print. We can offer in house design services to create your brand and logo.
Printed litho or digital, small or large quantities; we can assist no matter what your requirements.
Contact us today for a no obligation quotation and to discuss your needs.