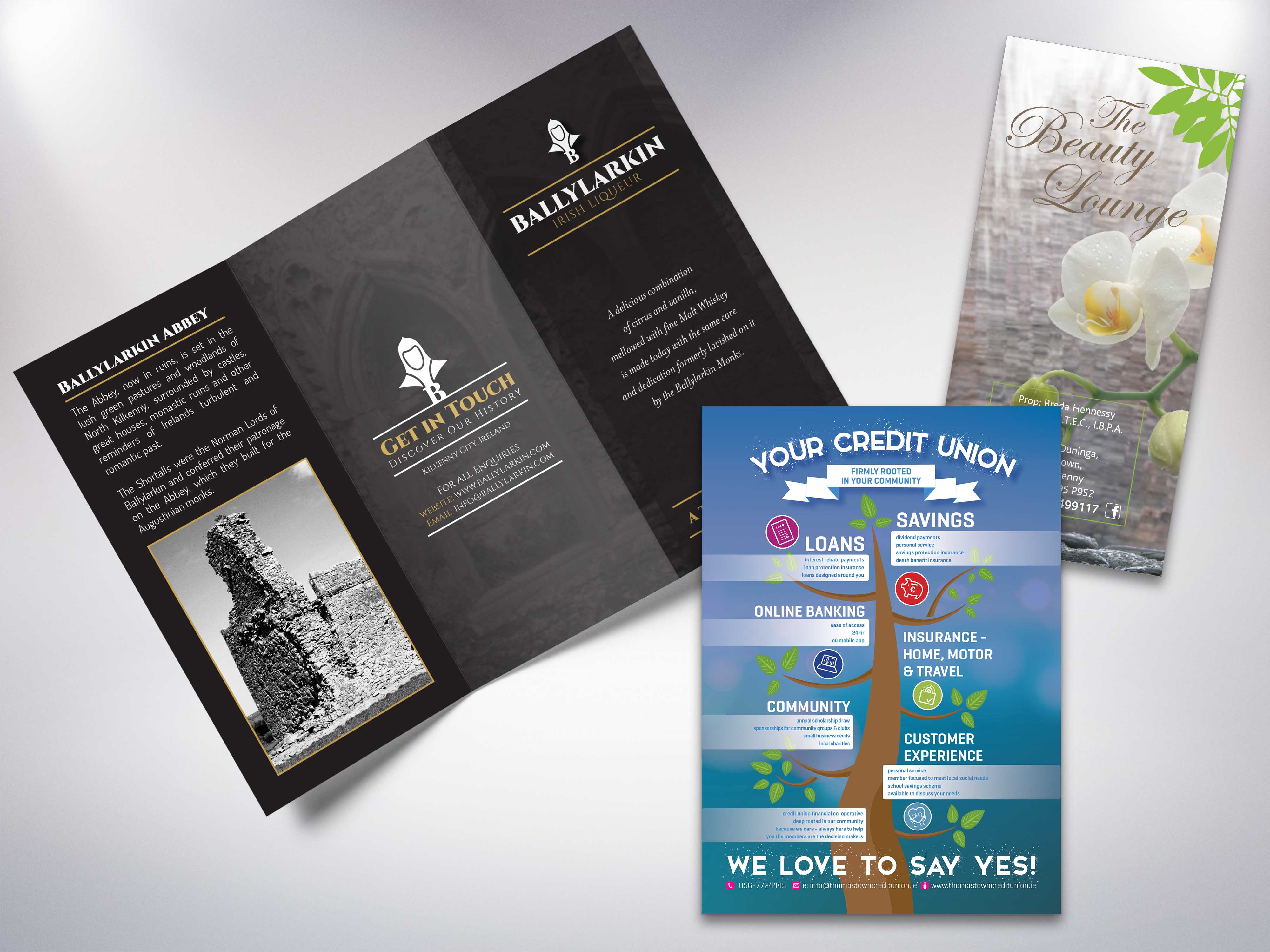 Modern Printers has been producing leaflets and brochures now for over 50 years and in that time we have seen many changes to the quality of design and print. We pride ourselves in being at the forefront of design, print and finishing of many different styles of leaflet.
Back in 2014, when it came to our notice that our clients needed their brochures supplied on heavier cards, we immediately went to our machine suppliers to find a machine that would SCORE AND FOLD brochures on cards of up to 400gsm in weight. We found and purchased the "PitStop" Scoring and Folding Line to accommodate this need.
This is just a measure of the commitment that Modern Printers makes to ensure that we remain one of the top printer suppliers in Ireland.
Contact us today for a no obligation quotation and to discuss your needs.
SHOWCASE OF FLYERS/LEAFLETS