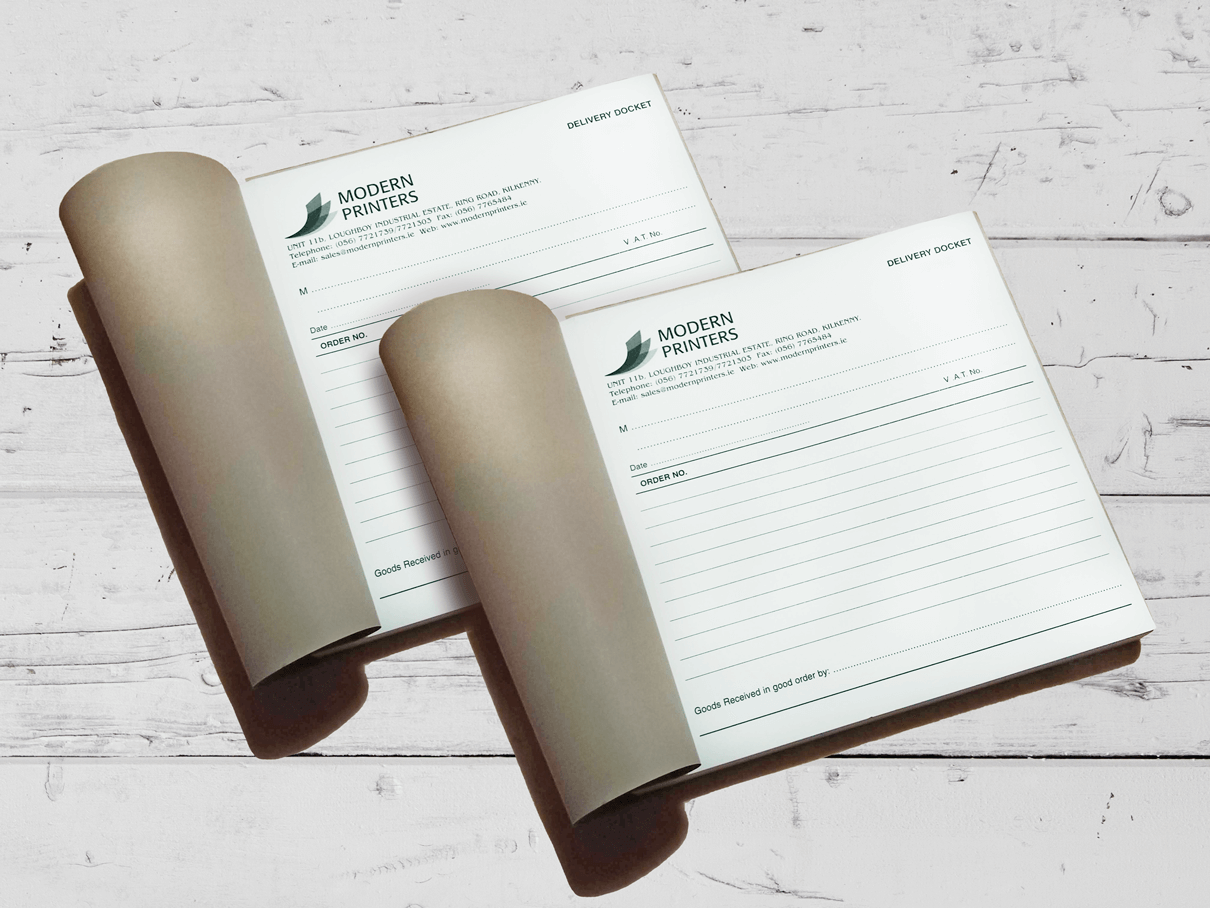 A staple requirement for every business: Modern Printers supplies docket books and sets at competitive prices. Clients can avail of our in-house design team to create your desired design, or a completed design can be provided to us to go directly to print.
We offer a variety of sizes and customers can choose from one colour option up to full colour print. Numbering and perforation available.
Contact us today for a no obligation quotation and to discuss your needs.